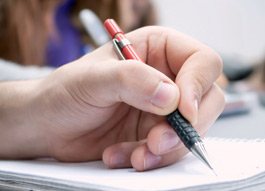 What is a Multi-Element Behaviour Support Assessment?
Callan Institute provides consultation and assessment services in Multi-Element Behaviour Support to individuals with behavioural support needs, together with their families and support teams (as required).
Multi-Element Behaviour Support is an approach that acknowledges the idea that a behaviural support need is a language used by people who have no other way to relay their message.
The behaviour becomes unnecessary when the behaviour finds a voice. The focus of the assessment is to determine the 'message of the behaviour.' It is a two-part assessment that involves 'getting to know the person' and 'getting to understand the behaviour.'
This assessment forms the foundation for a multi-element behaviour support plan that focuses on, not only reducing the behaviour but also on improving the person's skills and lifestyle. These behaviour reductions should occur in a variety of settings, be maintained over time and do not include any rights restrictive strategies.
Assessments are completed by gathering information through interviews, questionnaires, records review, formal assessments/medical reviews, and direct observations. Information is gathered with the individual, family members, staff and other disciplines involved with the person. A report will be provided consisting of a summary of the assessment and a detailed Multi-Element Behaviour Support plan.
This service is available to people receiving support from Saint John of God Services and at times Callan Institute will assist an external agency as they conduct a comprehensive behaviour assessment and develop a Multi-Element Behaviour Support Plan for an individual with behavioural support needs
A MEBS assessment and plan development can take up to 60 hours to complete.